Speaker's interview with Julian Thielen about stand-up pouches as raw material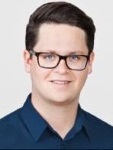 Julian Thielen, born in Düren, lives and works in Cologne. After his studies of Process Engineering Paper and Packaging (B Eng) in Munich and Packaging Engineering (M. Eng) at the Beuth University in Berlin, he has been working in the USA as Business Development Engineer and afterwards as Application Engineer at Bischof + Klein in Lengerich. At the beginning of 2018 he started working at Interseroh in Cologne to face the new challenges of the packaging law and to push the packaging desing "Made For Recycling". Already before and during his studies he gained experience in packaging development (brand owners and private label manufacturers), cardboard manufacturing and film production and got a comprehensive overview of the topic "Packaging". He prefers to deal with technologies for recyclable compounds and with the topic how recyclable packaging technique gets along with innovation.

You hold a speech at the 6th European Stand-up Pouch Conference of Innoform. What is the main statement of your presentation?
Packagings have to become more recyclable, and especially flexible packagings are at a crossroads. Complex composite structures have to be simplified through film and coating know-how in order to produce less for the waste bin, that means not for a possible recycling, but for the pure waste incineration.
Which audience do you wish and why?
This topic concerns the whole value chain – from raw material manufacturer to sale and POS. Everyone is responsible for his own part to support the subsequent partner. Packaging designer also undertake the responsible task of the right communication to avoid "Grey Washing".
How do you assess the development of the stand-up pouch (SUP) as a whole concerning your field of activities?
My field of activity has developed much more around the stand-up pouch than the other way around. Since 2015 I have been working in the international machine distribution, pouch manufacturing and now recycling. Recyclability has always been a topic and is now the main part of my (educational) work.
How do you assess the real chances of recycling of stand-up pouches in Europe? Is it not much too small for today's sorting technology?

Prevention takes always priority over recycling. Stand-up pouches offer a good basis due to a minimal use of material. If you have a look at the titles of previous stand-up pouch conferences, you will recognize a rapid development. The topic "From niche to mainstream" has already been current in 2014. If all eqipments installed for the production and filling of stand-up pouches are provided with recycling material in the future, the quantities would be enormous.
What are the reasons for the continuous growth of the stand-up pouch market in your opinion?
A main aspect is the sustainability. Due to the use of thin compound layers, the use of fossil raw materials is saved – contrary to recyclability. Convenience and "on the go" food are further aspects leading to an increasing acceptance.
How do you classify the stand-up pouch regarding the demand for circular economy?
We have to face a significant image problem. Already today, film packagings have a worse image among the consumers than the packaging itself. If we do not quickly switch to recyclable alternative composites, the pouch will never be able to get rid of the image "not recyclable".
Which SUP concept did impress you most?
The ultrasound technology is certainly a major factor as it has definitively simplified the process of production of mono-material pouches. And there are the film experts who have driven the necessary temperature delta for the thermal production of mono pouches to an unprecedented maximum. Know-how at all levels.
What do you recommend to a brand owner who wants to start with pouches?
They have to gain maximum knowledge for film technologies (for example Innoform) to be able to participate. A direct wire to recycling specialists will help to assess and improve the "After Life" of a packaging and to get a holistic sustainable image.
And finally a personal question: What inspires you besides your professional activities?
Music – in theory and practice.
Geschrieben am 18. Jul, 2018
Kategorie: barrier films, Bio-films, Disposal / Recycling, filling technology, Film production / Converting, Food packaging, General, Inno-Talk.eu, Printing inks and adhesives, Stand-up pouches
Tags: After life, Composite construction, Compound layers, Convenience, Disposer, Filling, Film packagings, Films, Flexible packagings, Fossil raw materials, Grey Washing, Interview, Julian_Thielen, Lamination, Mono-material pouch, on the go, Packaging designer, Packagings, PC-09-18, POS, Pouch production, Process engineering, Production, Raw material manufacturer, recyclability, recyclable, Recycling, Sale, Sorting technology, Sustainability, Temperature, Thermal production, Ultrasonic technology, Use of material, Value chain.