Blog Einträge
1 - 10 (von 2)
21Nov2018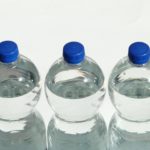 Thesis of the week 4: Packagings emit microplastics
Microplastics is not only on everyone's lips, but also in every plastic packaging. This or similar is what many current headlines are about the littering of seas, forests and even food. In addition, various NGOs, environmental organisations, the media and politicians are making efforts to instrumentalise the topic of microplastics for the displacement of plastic from our lives as a...


25Jun2018
Stand-up pouches as a new trend
Ecology and economy are the focus of the 6th European Stand-up Pouch Conference organised by Innoform Coaching GbR on 11/12 September, 2018 in Berlin at the Steigenberger Hotel am Kanzleramt in Berlin. More and more new markets and products open up to the stand-up pouches, and more and more brands decide upon them. Since its invention in the 1950s, it...


Nach News suchen
Letzte News
Kategorien
© 2020 Innoform Coaching GbR