Blog Einträge
1 - 10 (von 2)
12Oct2021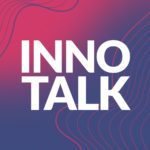 Ten Inno-Talks also in 2022
Together with the European flexible packaging industry association Flexible Packaging Europe, Innoform Coaching GbR will organise four English-language Inno-Talks in 2022. The Inno-Talk Europe will be held in English at www.Inno-Talk.eu. Free participant tickets can also be booked there. This innovative online event format, which was developed together with eveema GmbH & Co KG and brought to series maturity, is...


30Dec2020
Video courses with Jan Switten
The first four video courses, initially in English, are now available. We have developed this course to give a first, quick and compact insight into the complex world of packaging. We offer four courses in which the various elements of the packaging chain are explained step by step. In course four, we also focus on the world of biopolymers for...


Nach News suchen
Letzte News
Kategorien
© 2022 Innoform Coaching GbR