Adhesives plant put into operation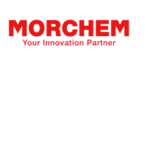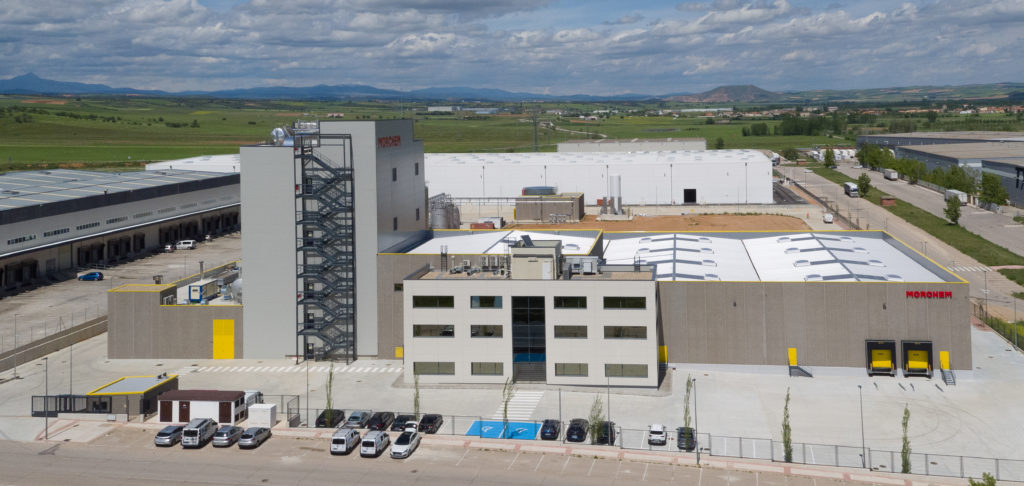 New fully automated plant
in Fontanar, Spain
It is not every day that a new polyurethane adhesive factory is built on a green meadow. Generally, existing production is expanded, keeping the existing technology and the rest of the factory has to keep up with the expanded capacity as best it can.
The Spanish-German company Morchem has been producing PU adhesives at its site near Barcelona for 36 years. The company is owner-managed in the second generation. This constellation has made it possible, in the face of rapidly increasing market shares, to expand production capacities quickly and innovatively in order to keep pace with the growing business.
Owner and CEO Helmut Schaeidt Murga was able to fulfil a dream and, free of internal constraints, create an ultra-modern adhesives factory that was built exactly as it should ideally be according to the current state of the art: generously seized, safe, precise and fully automated.
The "green meadow" for the factory was found in Fontanar, north-east of Madrid, 40 minutes from the international airport. In this way, an independent second location in Europe was created in order to guarantee customers delivery reliability even in the event of a production standstill, which is by no means an everyday occurrence in this industry sector.
The new factory was designed and built according to Industry 4.0 standards to produce maximum reliable quality and food conformity. In concrete terms, this means full automation and thus optimal reproducibility of batch specifications. In contrast to standard market practice, Morchem's PU adhesives are based on in-house polyester developments. The polyesters are produced in multiple stages in serially arranged reactors, creating optimal conditions for narrow molecule weight distribution and thus chain elongation.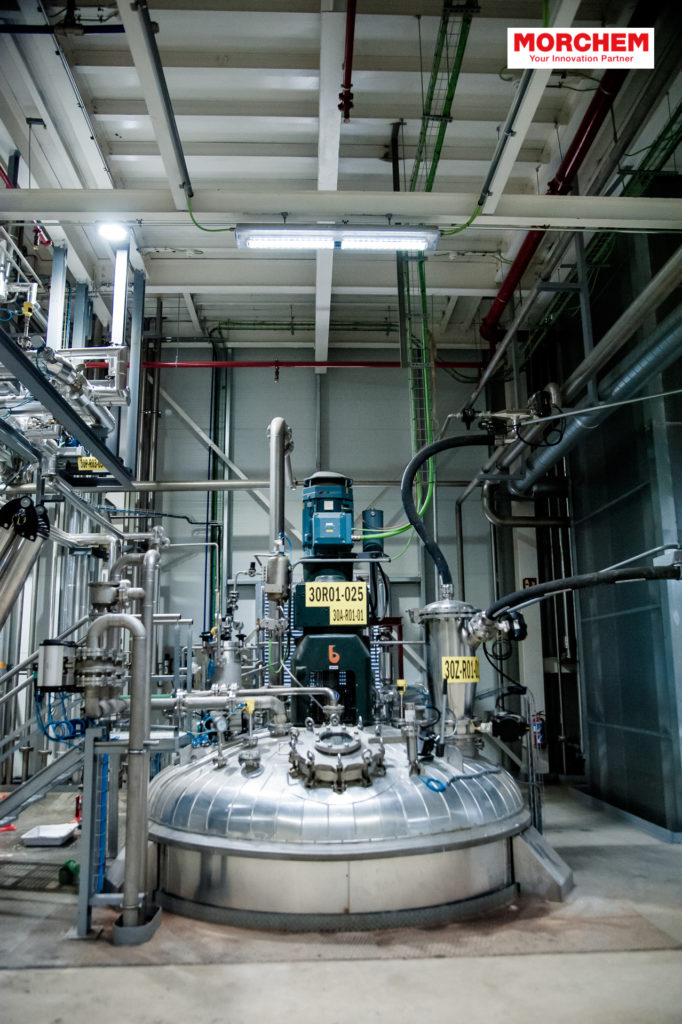 All raw materials are stored in liquid or powder form in tanks and fully automatically fed to the reactors without any human intervention, which means that production is completely empty of people, except for the "pilots" in the cockpit who control the processes in the six reactors. The filling and loading of the pallets is also fully automatic and takes place under nitrogen in a shielded filling line, resulting in a high level of hygiene in the production hall, not to mention occupational safety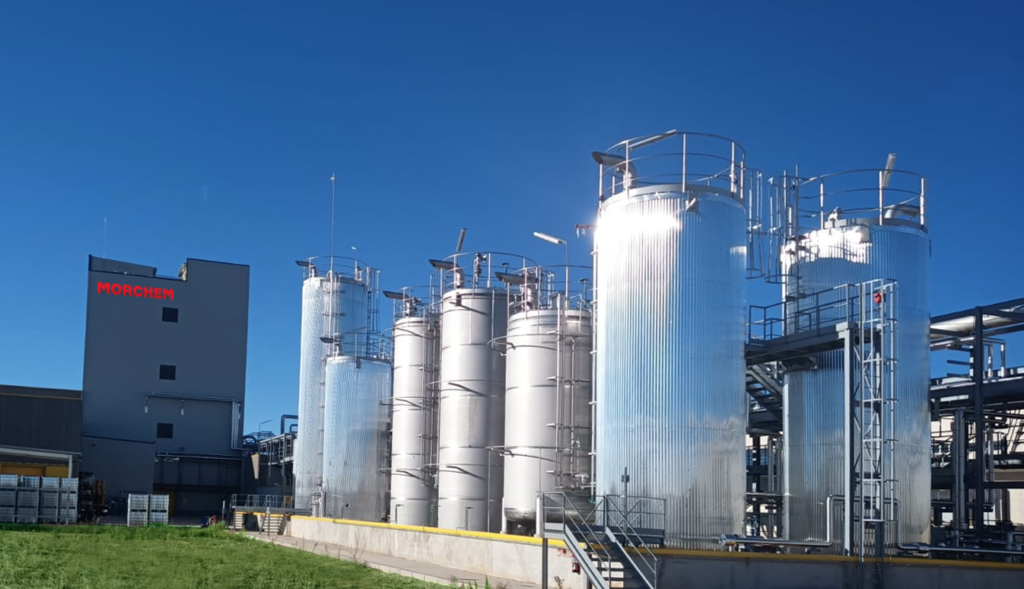 Currently, the factory runs at a capacity of 16,000 tones per year. The six 25 t reactors ensure a very constant quality and a good optimisation of efficiency. Even though Morchem is well equipped to handle growth in the coming years, the capacity of the factory can be expanded quickly and easily as its infrastructure is designed for a capacity of up to 80,000 tones, except for the required additional reactors that would need to be installed. This is what PU adhesive production looks like after Industry 4.0!
Morchem is a supporter of the www.inno-talk.de initiative for more flexpack knowledge.
Geschrieben am 18. Jan, 2022
Kategorie: Film production / Converting, General, Inno-Talk.eu, Printing inks and adhesives
Tags: adhesives, fil packaging, Flexpack, laminates, Lamination, sutainability.