New stand-up pouch studie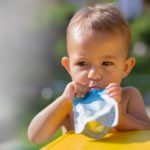 From 1995 to 2021, stand-up pouch consumption in Europe increased from 2.5 billion units to nearly 55 billion. In its latest market study, SCHÖNWALD CONSULTING lists 1,373 users of stand-up pouches in Europe and North America, broken down by country, spouted and non-spouted market segments, brand owners, retailers and co-packers. European geographic regions include 11 countries/country groups; North America includes Canada and the United States.
The study also includes consumption of stand-up pouches in Europe and North America by market segment from 2021 to 2024, and provides information on the development of spouted pouches, which are expected to achieve above-average growth rates through 2024.
The currently published study includes more than 440 additional users of stand-up pouches and North America as a newly added area.
USERS OF STAND-UP POUCHES IN
EUROPE & NORTH AMERICA 2022
What's in it for you?
1,373 companies listed in smart Excel sheets
1,218 brands, 359 co-packers, 81 retailers
499 companies that use spouted pouches
Western, Central and Eastern Europe divided into 11 countries/ group of countries and North America
Differentiated according to brands, retailers and co-packers
Assigned to 9 market segments
Consumption of stand-up pouches in 9 market segments 2021 to 2024
SCHoeNWALD CONSULTING:
KNOWLEDGE AND EXPERIENCE

Our multi-client studies are reliable decision-marking aids because they provide precise data, current information and the latest knowledge.We are an international consulting company that is characterized by durability and stability.We have been in the packaging industry for more than 25 years and bundle expertise and experience in our hand. So, you always know who works for you.

SCHoeNWALD CONSULTING
In der Reuth 6
91056 Erlangen
Germany
us@schoenwald-consulting.de
www.schoenwald-consulting.com
Geschrieben am 02. Aug, 2022
Kategorie: filling technology, Food packaging, General, Inno-Talk.eu, Stand-up pouches