Inno-Meeting.eu and Inno-Talk.eu now live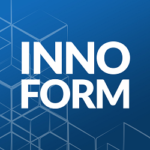 Two new pages in two languages for more flexpack knowledge for decision-makers.
The website www.Inno-Talk.eu has been online since the beginning of 2021. It is mainly used for the Inno-Talk events and is constantly being optimised. So far there have been over 7000 registrations for the Inno-Talk. German- and English-language talks alternate.
Now there is also the website www.Inno-Meeting.eu available. Why are we doing this? Inno-Talk and Inno-Meeting will be offered together for supporters and sponsors in the future. But not only that! Now participants also enjoy the option of online participation at Inno-Meetings. This option is called Livestream with us.

We use the technology of www.eveema.com for both websites. This technology not only enables perfect live video streams – many can do that – but also real interaction between speakers and participants. In addition, livestream participants and on site participants can contact each other via private chat.
Not only participant contact photos and company logos are helpful here, but also the live search for companies, names, functions, regions and many more.
Both domains collect events of the same target groups and bundle the same formats
the free online Inno-Talks, which take place every four weeks eight times a year and are presented live for about one hour and
the hybrid Inno-Meetings, which are offered four times a year as face-to-face events and take place over two days.
This means that decision-makers in the flexpack industry who have a tight schedule can also use the livestream at Inno-Meetings so that they do not miss anything and can maintain contacts from a distance and experience trends live at first hand.
All those who have longed for personal exchange in recent years can now enjoy the typical, collegial Innoform atmosphere on site again. In addition, we offer congenial social programmes and exclusive catering.
Between the Inno-Meetings, the Inno-Talks take place which prepare and follow up the large Inno-Meetings in smaller sequences.
What is new about this concept is the sponsoring on which Inno-Talk in particular relies on, as online participation was previouly free of charge. We also do this to reach the considerable number of 4000+ Flexpack fans annually!
Supporters, both for Inno-Meeting and Inno-Talk, benefit from both formats and can strengthen their brand, benefit from special services such as lead generation and additional services such as direct mailings and professional articles.
Do not hesitate to take a look at the next Inno-Meeting in Berlin:

Geschrieben am 29. Aug, 2022
Kategorie: Disposal / Recycling, Food packaging, Inno-Talk.eu