Review Day 2: 8th Expert Meeting Packaging Printing – Daring Diversity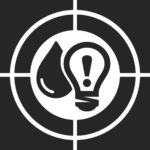 E-commerce has come to stay
The thesis of Stefan Hilß (Linked2Brands) at the beginning of his presentation was: "The supermarket shelf has lost its unique selling proposition as the ultimate point-of-sale". E-commerce has established itself as the second POS for FMCG. This requires packaging to be digitally prepared by creating computer-generated images directly from the native artwork file or by creating so-called Mobile Ready Hero Images as central visual assets for smartphones.
The budget for the product presentation is divided into the costs for the creation of the physical packaging and the product design of the "digital twin". In both cases, consumers should receive the same user experience. Recently, this has increasingly been reflected in a simpler design of the physical packaging. This trend is further supported by other influencing factors such as the sustainability of a package. In this new reality, printed packaging is in danger of losing importance on the supermarket shelf.
Understanding digital printing as an innovative packaging concept
Where can digital printing can be used today was the topic of the presentation by Thomas Bucher and Mark Weller (HP Deutschland GmbH). It is mainly used to relieve the burden on analogue printing for short runs, for example in pre-production for market launches. The range of applications extends across the entire packaging printing product range. Digital business models present new challenges to printers: Workflow automation, new distribution models and the production of numerous small jobs per day. Often the digital duck is outsourced to profit centres to produce the small jobs.
It is also becoming increasingly difficult to find qualified workers in the packaging industry. For new media such as digital printing, it is easier to recruit skilled workers and operators can also be trained in a matter of weeks.
Digital printing of paper-based food packaging
Paper-based packaging is in vogue for sustainability reasons, but could not be covered by dry toner technology so far, Frank Jacobs (Xeikon Manufacturing NV) explained the situation. The dry toners used so far melt during sealing and leave discoloration on the paper packaging. They also contaminate the sealing tools. With the newly developed Titon dry toner technology, a system solution consisting of toner and machine technology for sealable paper packaging has been developed. The Titon dry toner is polymerized by LED irradiation and can therefore no longer melt during sealing. It is thermally, chemically and mechanically resistant. Titon dry toner technology is used on Xeikon CX500t presses which are equipped with additional LED drying. Titon dry toners are migration-tested and food safe. The paper packaging printed with them is recyclable.
Laser processing for flexible packaging
Before Hendrik Kleinfeldt (LasX Europe GmbH) went into the development of high-performance laser processing, he briefly presented the processes of scribing, cutting and microperforation. The penetration depth for scribing can be adjusted very precisely and is suitable for the vast majority of plastic materials.
He then went on to discuss applications such as Easy Open, the scoring of bag films for directional tearing, or the perforation of shrink sleeves.
Microperforation as the third application variant of laser is used for gas exchange in a package and thus ensures a longer shelf life. It is also used in rapid-fill solutions or to apply valves for coffee packaging. In addition, lasers are used for marking applications or for the insertion of variable data.
Producing recyclable barrier films at the converter
Dr. Holger Kreilkamp (Windmöller & Hölscher KG) presented the process engineering breakthrough of barrier coating of MDO-PE films in flexographic and gravure printing. The barrier coatings used in printing consist of the water-soluble synthetic polymer PVOH. The challenge in applying barrier coatings is the low solids content. Therefore, a high wet application weight is necessary to achieve a homogeneously closed, defect-free surface with a sufficiently high film thickness. The applicatiion of barrier coatings is an economically interesting process for converters due to the increase in the depth of added value.
Why not use the product as a colour template?
How can the process of graphic packaging development be made more cost-effective, faster and also more sustainable? Björn Kammertöns (B.Packed) answered this question with a color communication in which colour templates are matched to the substrates and printing processes. For this purpose, L'Oréal has developed a process that starts with defining and digitising the target colours by direct measurement with the Spectrophone 2 Pro measuring device. In further steps, the colour data is communicated with the agency, prepress and printing, and checked for feasibility with the printer. Only then the target colours are finalized and prepared for printing.
Sustainable printing – and that with ever smaller job sizes!
The automation of printing processes was the topic of Thomas Reckert (Bobst Meerbusch GmbH). OneECG gravure completes the Extended Color Gamut Printing (ECG) at Bobst. It is about printing with up to 7 colours (CMYK + orange + green + violet). OneECG stands for complete digital automation in extended colour gamut printing. The advantages are exceptionally high colour quality and consistency, flexibility across substrates, colour matching with only minor adjustments on press. Full process automation means that operation is independent of operator skills, resulting in high machine availability, with minimal material input for machine set-up.
At the end of the event, Karsten Schröder summarised the key messages of the presentations in a skilful and entertaining manner, as always. With the number of participants increasing once again, the expert meeting will again be a highlight in the event calendar of packaging printers next year.
Click here for the final (in German).
Day 1 can be found here: InnoTalk | Review Day 1: 8th Expert Meeting Packaging Printing – Daring Diversity (inno-talk.eu)
Dieter Finna · Pack.Consult (www.pack-consult.org), slightly revised by Karsten Schröder
Geschrieben am 09. Jan, 2023
Kategorie: Digital printing, Film production / Converting, flexo printing, Gravure printing, Inno-Talk.eu, Labels and sleeves, Printing inks and adhesives