Interview with Klaus Renz (expe.renz) about the 5th European Stand-up Pouch Conference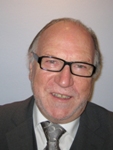 You will give a presentation during the 5th European stand-up pouch conference. What is the basic premise of your presentation?
The presentation will illustrate an example of a stand-up pouch with a spout to show the possibility fulfilling the requirements of mechanical recycling using a "mono material" PP stand-up pouch. A relevant part will include sealing with ultrasonic tools.
What kind of audiences do you hope for and why?
I would like to have an audience that consists of raw material suppliers, extrusion equipment manufacturers, printing specialists, marketing experts and end-users for discussing all the questions which may emerge.
How do you estimate the development of the pouches (SUP) relating to your activities?
Innovative print, laminating and sealing technologies are more and more requiring a consulting competence, in particular with regards to stand-up pouches.
What are your recommendations to a brand owner who is going to start with pouches?
In my experience, the annual stand-up pouch conference offers a very good market overview with a range of end-use applications. Also the high level of presentations and the well informed audience are reasons for having a good opportunity to inform and discuss the different aspects regarding pouches.
Which innovations are of the greatest interest to you, especially in the flex pack market – disregarding the SUP?
In my opinion there are interesting opportunities resulting from the high flexibility through digital printing. In addition, a growing use of transparent barrier films can be expected. And for sure, the mechanical recycling of films with a barrier will become more and more relevant.
Geschrieben am 12. Sep, 2016
Kategorie: Abfülltechnik, Folienherstellung/Veredelung, Lebensmittelverpackung, Neuigkeiten, Standbeutel, Verpackungsdesign
Tags: Interview, PC, Prüfmethoden, Referenteninterview, Siegeln, Standbeutel, Verbundfolien, Verpackungsfolien.